Enjoy this exclusive Dentist Starter Kit Promotion when you open a new account or if you have not made a purchase in the last 2 years with 3M Malaysia!
Once your account has been activated you are eligible to a special package made up of 3M™ Restorative and Prosthodontic Products at 56% off! A promo code & package pricing will be shared with you via email upon successful registration of your account with 3M Malaysia's partner Summit Company (M) Sdn Bhd.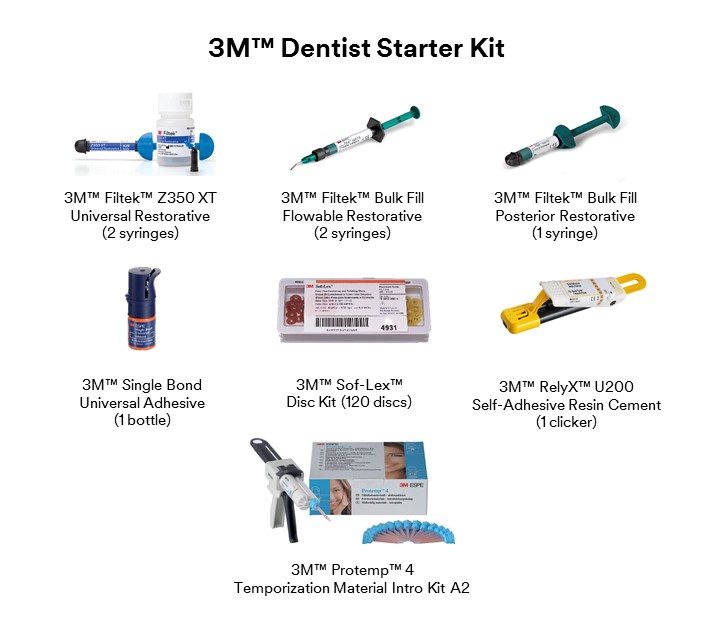 This package is great for new clinics and new users of 3M™ Oral Care Products in your respective practices.
Other benefits of opening an account with 3M
• Receive monthly promotion alerts via email and enjoy rebates of up to 50% off on selected 3M™ Oral Care Products
• You will get a FREE composite rack when you've successfully opened a new 3M account whilst stocks last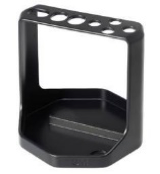 • First 30 dentists/clinics who register, successfully opened a 3M account and purchased a minimum of RM2,000 worth of 3M Oral Care products will receive samples worth RM300
• Receive regular updates of promotions, activities and events
How it works
1. Click here to register
2. A New Account Opening form will be sent to you by Summit Company (M) Sdn Bhd
3. Fill it up, attach the relevant documents and email them to Summit Company (M) Sdn Bhd at This email address is being protected from spambots. You need JavaScript enabled to view it. or work with a 3M Sales Representative who will assist you in the account opening process
4. Once your account is ready, you will receive your promo code via email
5. You can then place your order via your appointed 3M sales representative. Use the promo code to receive a 56% discount on the 3M Dentist Starter Kit

Terms & conditions:
♣ To be eligible for the above promotion, the dentist/clinic registered must not possess an existing account with Summit (M) Sdn Bhd. However, if your account has been inactive for two (2) years or more, you are also eligible for this promotion.
♣ This promotion is applicable for private clinics and/or dentists only. Strictly not applicable for government clinics and/or dentists.
♣ Purchase of the promotional products must be made by 30 June 2018.
♣ New account opening and all purchases will be fulfilled by 3M Malaysia's authorized distributor, Summit Company (M) Sdn Bhd.
♣ 3M Malaysia Sdn Bhd reserves the rights to amend or change the terms and conditions at any time without prior notice.