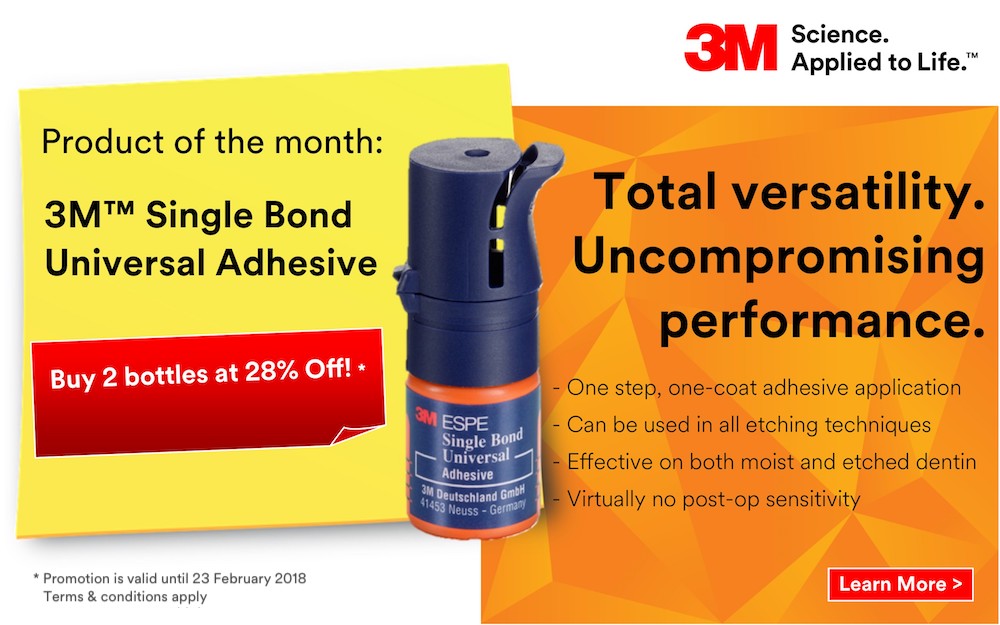 Simplifying the bonding step is no easy task. That's why 3M developed 3MTM Single Bond Universal Adhesive. It's a single-bottle solution that offers a simple one-step, one-coat, 35-second application—without compromising strength. Years of clinical evaluations have stacked the evidence. It can be used in all etching techniques, including total-etch, self-etch and selective-etch; in both direct and indirect applications; and on all dental surfaces, without any extra primer — taking versatility to a whole new level.
---
3MTM Single Bond Universal Adhesive performs across a range of variables, giving you true versatility.
---
Direct Placement Indications:
Bonding light cured composite or compomer for all classes of direct restorations
Indirect Placement Indications:
Bonding veneers with 3M™ RelyX™ Veneer Cement- without the need to light cure the adhesive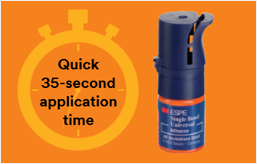 Make the right decision for what's best for your patients:
Easy dispensing- Flip-top vial and unit dose delivery

Virtually no post-op sensitivity

High bond strength to all indirect surfaces without a separate primer

Excellent marginal integrity for highly esthetic restorations

Effective on both moist and etched dentin

Self- and dual-cure compatible*
* With 3M™ Single Bond Universal DCA Dual Cure Activator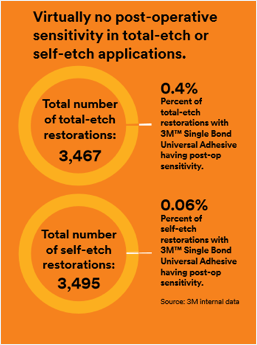 Watch the video on "Why You Only Need One Adhesive"

Free composite stand for new account openings
Further enquiries please click here.

Click on the links below to learn more about 3MTM Single Bond Universal Adhesive.
Brochure | FAQ | Scientific Facts | Technical Product Profile
* Terms & conditions
This promotion is applicable for private clinics and/or dentists only. Strictly not applicable for the government clinics.

This promotion is valid until 23 February 2018.

3M Malaysia Sdn Bhd reserves the rights to amend or change the terms and conditions at any time without prior notice.

All purchases will be fulfilled by Summit Company (M) Sdn Bhd, our authorized distributor.

One (1) free composite stand is strictly for new accounts only. You will receive this upon successful account opening and order placement. Limited stock available, first-come-first-served.