On the 17th September, Dr. Rou Hui, Ng from Dentistsnearby.com had the rare opportunity to interview Miles McGann, CEO of Progressive Orthodontics which is based in California, USA but operates worldwide.
www.Posortho.com conducts orthodontic courses in over 35 cities worldwide and is launching a new course in Malaysia. Over the past 40 years, Progressive Orthodontics has established itself as the world's #1 orthodontic training program.
RH : Can you tell us briefly on what POS is?
Miles : Well, for starters, POS Stands for Progressive Orthodontic Seminars. We are an educational company that teaches dentists how to incorporate comprehensive orthodontics efficiently into their practises. We teach dentists such as yourself, who know nothing about orthodontics, all the way through to be able to treat orthodontics at the highest level. Though many of our students have prior orthodontic experience, such experience is not necessary prior to joining our program.
We teach a complete orthodontic system so students have a step-by-step guide to provide quality orthodontics efficiently. The training program includes an appliance and software system. We teach a straight wire, standard Roth system. However, we also train students how to use torque, rotation and other tools to ensure the case goes smoother and faster.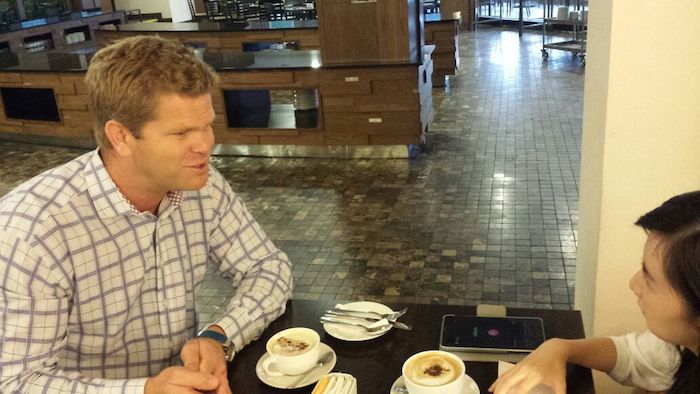 RH : And POS specialises in customised braces is that correct? Can you elaborate on IP (Individual Patient™) appliance that POS has came up with in 2003? How does Individual brackets from this system differ from the conventional brackets such as Roth or MBT?
Miles :With POS' special IP Appliance, students use a smarter, customised appliance to help them efficiently treat orthodontics to the highest level. For every tooth, and for every patient, doctors chose the proper torque, rotation and bracket slots to provide a perfect case for that patient. The doctors actually customise the patient's whole treatment plan, followed by the design of the appliance that is going to be optimal for that patient. Everything is designed to maximize the efficiency of the case. For example, if you want to retract a patient's teeth, you would use a different bracket prescription than if you were going to advance their teeth.
You can plan your treatment fully before even bracketing the patient to reduce hassles during treatment. IP is a pre-fabricated system, where you have 9 to 11 options, with different torques and rotations. You decide which IP variation you want to use for each tooth according to our software program, based on your treatment objectives for that patient. It's all part of one big system that works together.
In conventional orthodontics (with a typical straight wire system), you first straighten the teeth, then add torque, and at the very end you bend wires to rotate the teeth. You're going through different phrases in your treatment, which is inefficient. In our system, all three phases of treatment are all built into the IP Appliance from the very beginning. So your brackets are smarter and have the torque and rotation built in from the first time you bond it on and put on the arch wires. From there on out, everything moves at the same time, triggering the torque and rotation from the very beginning instead of in phrases. As a result, IP Appliances have shown to decrease treatment time to up to 6 months.
RH : Does 6 months decrease in treatment time imply that there will be constant or greater force exerted on the tooth/teeth to be moved? Should I be worried about discomfort? What will happen if I have to go overseas for several months and miss my appointment?
Miles : Yes and no. Constant forces will be exerted in IP like in conventional orthodontics. You're going through the same kinds of movement as in traditional orthodontics, except that the movements are more efficient and occur at the same time instead of by piece by piece. There may be slight discomfort as one would experience in conventional orthodontics. But since teeth are moved in a more efficient way, patients have less discomfort with the IP Appliance.
The other benefit is that you have better control and flexibility, including if you go overseas temporarily. Patients can see the doctor less with the IP Appliance. In conventional orthodontics, patients see the doctor every month. In our system, patients only see the doctor every 2 months. If a patient misses treatments when you are away, the only risk you have is that the treatment slows down. You don't have to worry about unwanted over-correction. Once the tooth has moved to its intended spot, it won't move beyond that force. Another nice part of our system is that we have dentists worldwide who use our system—the same system. So if you have to travel someplace else, you may transfer your case to another doctor in the country you're in, and treatment can continue there.
RH : What kinds of materials do IP brackets come in? Can I continue treatment if I am having any allergies to certain metal? Do IP brackets come in plastic or ceramic brackets if aesthetic is of concern to me?
Miles : Brackets are typically stainless steel, but we do have ceramic brackets as well for those with aesthetics concerns. As for allergies, we have protocols for patients with allergies, so we have treatment options to account for that.
RH : What about patient confidentiality? Should I be concerned about my personal information that is stored in IPSoft Software being transmitted/given out to POS?
Miles : Everything is very protective, we're an American company, so we have high standards of patient privacy, and we make sure that it is never an issue.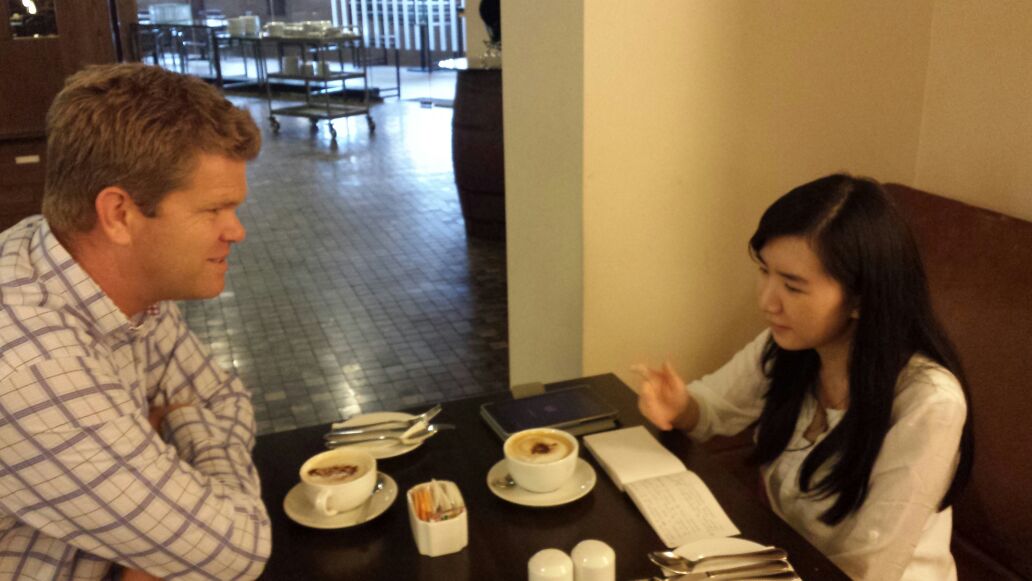 RH: That's a relief! So tell me more about the seminars that Progressive Orthodontics offers. What if I (a fresh graduate), have had no experience in orthodontics and want to participate in the seminars? Is there any basic requirements (e.g clinical experience) that I need to register for the course?
Miles : No problem at all! In fact, we have many students who are still in dental school who take our classes worldwide. We teach our system from "here's what a bracket looks like", to very advanced concepts like skull anchorage and growth management. We teach students from the very beginning to make sure every student has a sound foundation to build up on before they use our system. As a result, we don't skip over anything. We make sure that even those with previous experience restudy to make sure they provide orthodontics to the highest level.
It doesn't matter if you are a fresh grad, or a specialist, every student starts and ends this course the same way. If you're going to use our system properly, you need to understand every piece of our system, and not use anything that might prevent your success. That's why we start from scratch no matter who you are, and build you up.
RH : So this means classes are conducted the same way for fresh-grads and specialists? Same costs, same syllabus and learning modules, same text books? Does this applies for the "Live seminars" as well as the "Internet-Based" one?
Miles : Yes, that is correct. Exactly the same. The courses are designed and taught in 2 different ways. You can either take our live, traditional program, where you spend 48 days in a classroom. The 12 seminars are 4 days each. It is designed where your studying is done in those 48 days, so there's not a lot of reviewing at home after you've acquired new concepts.
Our other version, the Internet Assistant Training, is a 300 hours class conducted online, and includes 4 live seminars, 3 days each, which totals to 12 days. There's less live days in front of an instructor, but a lot of studying that goes on in between those. You spend less time away from your family and practise, but you're going to have to study more on your own time to learn all the cases and principles. And at the live seminars, you'll be learning the hands on and software exercises that are difficult to learn over the internet.
In fact, you can take both formats at the same time. Same price! You can even do that back and forth for the rest of your life. We have a free retake policy in either format, which consists of videos, live and internet. Basically once you pay for either format, you can take any version you want, anywhere in the world, for free for the rest of your life.
RH : Can you give a brief overview on what goes on during the "live hands-on" session?
Miles : In the classroom we work on plastic skulls, so you're actually bonding brackets and drilling anchorage screws and tie-ins onto plastic skulls. At the same time however, we do want you starting cases in your own practise. We require you start and present at least 2 cases during the program to graduate, but we encourage everyone to start a lot more than that and get an immediate return on their educational investment. We encourage our students to start at least 10 cases while in our program and even had a local Malaysian student start over 100 cases during the series! The more cases you do, the more successful you'll be, because orthodontics is all about the little details. In other words, if you don't do what you're learning, it's very hard to retain those details. As for starting those initial cases with zero experience in orthodontics, we have instructors, a case diagnosis system and other ways to help doctors ensure those initial cases are a success.
RH : What happens at the end of the course? Will I be officially able to use IP Appliances right away? Or will I need to take a qualifying examination before being eligible to practise?
Miles : You have to complete and present at least 2 orthodontic cases, that means if you're a dental student, you'll have to wait until you can officially start your own cases in a few years before you can graduate...which is fine since we have a free retake policy; you can keep coming back to study more without any extra cost. There will also be a final exam. Upon graduation you'll receive a certificate to show the comprehensive extent of your orthodontic knowledge. You also have an option of taking the ICCDE (International College of Continuous Dental Education) Exam upon graduation. If you'd like to get a master's degree, you may to continue after our course and be accepted into University of Germany, or the other 5 universities that are associated with POS. You would earn a Master of Science in Specialized Orthodontics, where you go to the university for 18 days over 2 years and take the rest of the program online.
RH : What about instructors? Any basic qualifications to become an instructor for POS?
Miles : All our instructors are graduates of the program; that's one definite qualification. Once you are graduated from our program, you have to go through a whole lot of training. You have to be nominated by an instructor, and go through a training procedure. Only the top 6 nominees worldwide will get into the instructor program, which is a year long training program done over the internet. You have to diagnose cases and present cases in front of a class. Out of the 6 doctors in instructor training, we usually only get 3 through. It's very competitive. So all my instructors are very prestigious, they are the best of the best.
RH : So coming back to IP Appliances, to be honest, I haven't heard much about it on the market...?
Miles : Ours is a system where we teach a general orthodontics system. You're not tied to our brackets, but understand how to treat orthodontics to the highest levels. If you want to go out and buy Roth Brackets from some other company, no problem. You will have the education to do it. However, what you'll find is that a majority—if not all of our doctors, use our system because it's very efficient, yet costs around the same as conventional brackets.
We are an education company. Our brackets and appliances are mainly there to help the doctors do better work. You don't see us market our brackets. Instead we say "This is our education, and this is how you can get the best from our education". We focus on our education to help make you successful. And to make that happen, we came out with our own appliances and product to help make sure you have the tools to use along the way.
RH : What are POS plans in Malaysia for the future?
Miles : We start local orthodontics classes now once a year. In fact, we're starting one this coming October, and if you're interested you can sign up for it. If you miss this one, you'll have to take it next October. Your other option is to study on the internet, and catch up with the live December class.
We have met so many smart doctors in Malaysia that we are looking to further develop the POS Family here. Currently, we are establishing our own office here in Malaysia with our own facilities. We are looking forward to creating Kuala Lumpur as a leading educational center within Asia with training from orthodontics to implants, and everything in between.
For more information, visit www.posortho.com.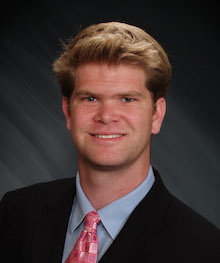 Miles McGann is the Chief Executive Officer of Progressive Orthodontic Seminars and the McGann Postgraduate School of Dentistry. He has been the CEO of POS since 2003, but has been actively involved with POS for over 15 years. He works with his father and POS Founder, Dr. Donald McGann, as well as 50 instructors and 26 coordinators. Miles has expanded POS to being the most prestigious orthodontic continuing education center. He continues to use his business acumen and passion for dentistry to further develop the industry and improve the quality of dental care across the world.
Interview content copyrighted under www.Dentistsnearby.com. Reproducing or replicating this interview content in any form of media either physically or digitally is prohibited by law without prior written consent from Dentistsnearby.com (This email address is being protected from spambots. You need JavaScript enabled to view it.)
Master's Degree in Implantology Brochure 2015
If you are interested to register yourself, please click here: [McGann Postgraduate Implantology Course Registration Form] to view the downloadable PDF version of the registration form.