ToothGood is an online dental shop for dental professionals (dentists) and students. In ToothGood, we hope to serve a full spectrum of dental products, from preventive care for patients with healthy teeth to prosthetic replacements for patients suffering tooth loss.
ToothGood is aimed to help dental professionals throughout the world meet their patients' needs.
 We are highly passionate towards how we could help to provide quality and good service in dentistry.
ToothGood Products


We sell a variety of products, ranging from Lab Instruments, Restorative Dentistry, Safety Equipment, Specialty Dental Products and Miscellaneous Gift.
Do not be disappointed if you couldn't find the dental instruments that you need, please find drop us a message here and do receive warm reply and price quotation in 24 hours.
ToothGood Promise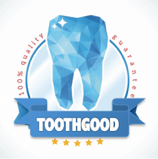 If you are unsatisfied of our products, please tell us and send us back the product in original wrapping and new condition in 14 days you received the products. We will refund you.
Sponsorship & Opportunity To give and take. To learn and teach.
As we are focusing on quality products for both dental professionals and patients, we would also like to contribute to the society. Sponsorship and contributing back to the society is our aim. 

If you are planning for a dental-screening workshop, which you are lacking in disposable mouth mirrors and sanitation;
If you wants to do a dental related non for profit activities, which you are looking for sponsors;
If you are planning for charity activities, and you wouldn't find partners to join you;

Approach no one other than ToothGood.


We are welcoming any sponsorship opportunities, kindly contact us via This email address is being protected from spambots. You need JavaScript enabled to view it. or 0174491880(Florence).

We would like to help you in any form we can do best! 
Wish to hear from you soon.