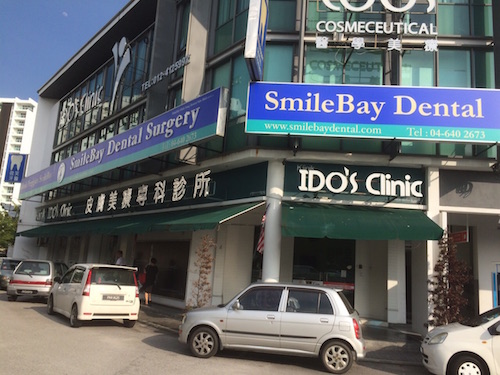 25th June 2015, George Town, Penang: [As reported by dealstreetasia.com] :

Q&M boldly acquires 60% stake in Penang's Smilebay Dental Clinics. Founded in 1999, Smilebay group of clinics has 6 branches in Penang as listed on Dentistsnearby.com (Smile Bay Dental Group Clinics Link)

Singapore-listed Q&M Dental Group said it had striked a deal to acquire a 60 per cent stake in Smilebay Dental Clinics, that operates a chain of six dental clinics in Penang, Malaysia, for RM 12.29 million ($4.4 million). That's a whooping RM 2 million per clinic.

Based on the Yong Dental FY13 Accounts, the net profits after tax of Yong Dental Sdn Bhd was approximately RM 237,000 based on a turnover of approximately RM 5.1 million. Principle sharehoders includes Dr. Yong Peng San (~50% stake) & Dr. Tong Hiew Yu (~30% Stake)

This shows that the dental sector in the island is very well still alive and kicking despite recent concerns regarding the oversupply of dentists in the region. Perhaps graduates should now concentrate more in the northern zone.
To date, the subsidary company of Q&M (Singapore), Q&M Malaysia has a grand total of 15 clinics (http://www.qandm.com.my/q-m-malaysia-branch-location/) in which they have stakes in in Malaysia. This puts them in the 3rd place behind Tiew Dental Group, Drs Wong & Partners as the "Largest Dental Group" in Malaysia.
Q & M Dental Group ('Q & M') was first established in November 1996, Singapore. It is now the largest private dental healthcare group in Singapore with more than 50 clinics island-wide, at the helm of Dr Ng Chin Siau (Group Chief Executive Officer), Q&M has grown to be a formidable force in the SEA with interests in China as well. (http://qmdental.todayir.com.sg/html/ir_board.php)