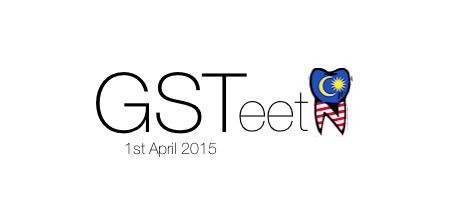 Healthcare services are treated as exempt supplies under GST if they are supplied by the private healthcare facility registered or licensed premise under the Private Healthcare Facilities and Services Act 1998. [Act 586].

Healthcare services include-
(a) medical, dental, nursing, midwifery, allied health, pharmacy and ambulance services provided by a healthcare professional;
In other words, dental clinics in Malaysia DOES NOT include GST in your dental bill.
Healthcare services are categorized under exempted supplies. Even if their annual exempted supply exceeds RM500k, they are not liable to register under GST.
However, the sales of toothbrushes, toothpastes, floss, electric toothbrushes, mouthrinses IS SUBJECTED to GST. This is because sales of dental related products are not considered healthcare services.
Drugs listed in National Essential Medicines list are zero rated supply. Paracetamol 500mg is listed in the list but not Paracetamol 650mg. Does that means Paracetamol 650mg is subject to GST? - YES, Paracetamol is subjected to GST

Medicine : certain medicine for healthcare treatment may entitled for GST (Zero Rate Supply) Order 2014


Hence, certains drugs are subjected to GST.
In conclusion, dental clinics may or may not adjust their treatment prices due to the increased tax input (increased cost) from materials and supplies.
For a more detailed view on GST in the Healthcare sector, do read the Guidelines below: