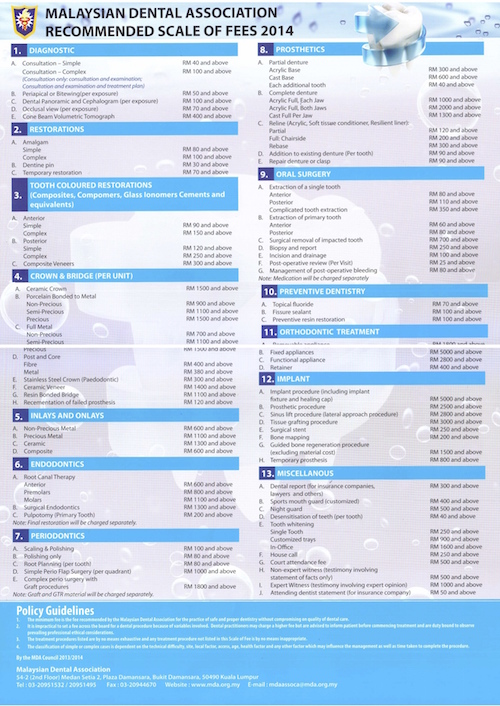 An example of the MDA Scale of Fees Poster
Dear subscribers of DentistsNearby.com,
We have recently received news that the MDA Recommended Scale Of Fees Posters has to removed immediately from all public areas.
Here is the announcement made by the Malaysian Dental Association:
1. The Malaysian Competition Commission (MyCC) has ruled that the MDA Recommended Scale of Fees 2014 is a form of price fixing and therefore against the Competition Act. The MDA may in due course replace the scale of fees with the one in the Private Healthcare Facilities Act (PHFA) which is deemed to be legal since it is beyond the purview of the Competition Act.
2. The MDA has removed the said scale of fees from the MDA website. All esteemed members are kindly advised to remove the display of MDA Recommended Scale of Fees2014 from all public areas.
3. Under the Competition Act, all fees for dental procedures not under the PHFA should be decided by free market forces.
Best Regards,
Dentistsnearby Team