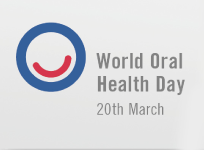 Location: One Utama Shopping Centre, Petaling Jaya
(Ground Floor, New Wing - next to delicious Restaurant)
Date: 17th - 22nd March, 2015
Free Dental Check-ups, lucky draws, gifts, public lectures, puppet shows, videos from dental students and skits performed during the day of the launch. (20th March, 2015)
What is World Oral Health Day?
World Oral Health Day (WOHD) is celebrated every year on the 20th March by up to 200 nations around the world. Co-ordinated by the FDI World Dental Federation which is in official relations with the World Health Organization (WHO).
It is an international day to celebrate the benefits of a healthy mouth and to promote worldwide awareness of the issues around oral health and the importance of looking after oral hygiene to everyone old and young. It is a day for people to have fun – a day that should be full of activities that make us laugh, sing and smile!
Free Dental Check-ups, lucky draws, gifts, public lectures, uppet shows, videos from dental students and skits performed during the day of the launch. Though the official launch is on 20th March 2015 at the One Utama Shopping Mall by the Deputy Minister of Health, the oral health campaign begins on the Tuesday 17th March all the way to Sunday 22nd March during the coming school holidays. Free dental checkups and gifts plus lots of oral health entertainment throughout.